Civil Harassment Attorney in Orange County, CA
Most people living in and around Orange County, CA, are familiar with protective orders pertaining to domestic violence. Domestic violence can occur between members of the same family or household, and California enforces several strict laws to curb domestic violence, prevent further harm to victims, and hold abusers accountable for their actions. However, some people experience issues consistent with domestic violence from parties outside of their families and households, so typical domestic violence statutes do not apply in these situations.
Sometimes individuals need a restraining order to protect them from a neighbor or a co-worker, in those instances, we would petition the court for a Civil Harassment Restraining, or in the case where a company seeks to protect its employees, we would petition for a Workplace Restraining Order. California law provides such options to shield people from violence, threats, or harassment. If you or your employees are facing a threat of violence, or harassment, or if someone is seeking a restraining order against you, we have the experience to handle your situation.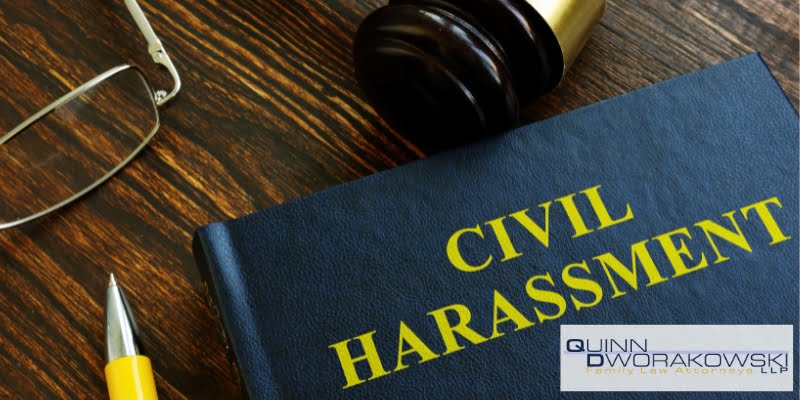 Why Do I Need an Orange County Civil Harassment Lawyer?
Whether you need to secure a civil harassment protective order against another party or someone else has filed for a civil harassment order against you, you must have legal counsel you can trust as you navigate the Orange County court system. Attempting to resolve these issues on your own is difficult, risky, and unlikely to result in a successful outcome. Working with an experienced attorney is the best approach to these complex cases. You can rely on the team at Quinn & Dworakowski, LLP, to provide the comprehensive support and guidance you need to navigate your case successfully.
Your Orange County civil harassment attorney can help you secure the protective order you need as quickly as possible when you have been subjected to threats of violence, actual harm, or any other type of civil harassment. We have successfully assisted private individuals and business owners in securing civil harassment protective orders against parties who have posed threats against them personally, their families, and their employees. In addition, we take time to learn as much as we can about every client we represent, guiding them through the legal process of securing the protective orders they need.
We have also helped clients fight against civil harassment orders filed unjustly against them as defense attorneys. Similar to how some people will file false reports of domestic violence to gain legal advantages in divorce cases, custody disputes, or other family court cases, some parties file false civil harassment claims for assorted reasons. For example, you may have had a neighbor claim you threatened them. They filed a civil harassment claim out of spite, or perhaps a former employee has made threats against your business but filed a civil harassment case against you, claiming that you were the aggressor in the situation.
Whatever your case entails, you need reliable legal representation to guide you through the court proceedings you face. Your legal team will help you gather the evidence and testimony you need to support your side of the dispute. Quinn & Dworakowski, LLP, provides client-focused legal representation in every case we accept and has substantial experience with restraining orders and civil harassment protective orders.
What Does a Civil Harassment Protective Order Do?
A civil harassment protective order is a restraining order that will prohibit the subject of the order from engaging in certain actions. This order is intended to prevent the subject of the order from coming into close contact with the party who requested the order or coming near certain places. A civil harassment protective order can potentially entail multiple provisions, such as:
Prohibiting the subject of the order from coming within a certain physical distance of the party protected by the order.
Prohibiting the subject of the order from coming near the protected party's home, workplace, car, pets, or near anyone with whom the protected party resides.
Compelling the subject of the order to return specific personal property taken from the protected party. For example, a civil harassment protective order against a former employee may force the employee to return items taken from the protected employer.
Firearms restrictions. If the court deems it necessary, they may prohibit the subject of the protective order from purchasing new firearms, and they may be required to surrender firearms they already own.
There are many other ways a judge may customize a civil harassment protective order to suit the unique concerns of the case at hand. Civil harassment cases usually begin with temporary restraining orders. The police who respond to a call regarding civil harassment may assist the alleged victim in obtaining a temporary restraining order against the alleged harasser very quickly, and the temporary order will last until a hearing date. At this hearing, the judge will determine whether to enact a permanent civil harassment protective order or rescind the temporary order.
If you need protection from anyone outside your family or household, your Orange County civil harassment attorney will help you secure the appropriate legal protections you need. Conversely, if someone else has falsely accused you of civil harassment, it's vital to have legal counsel you can trust to help you prevent enforcement of an unjust protective order that would unfairly curtail your rights, cause financial harm, and diminish your standing within your community.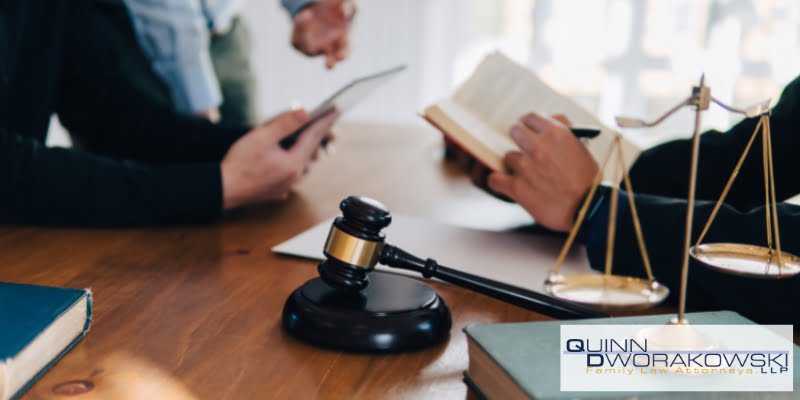 What Counts as Civil Harassment?
People living in and around Orange County, CA, may file civil harassment claims for several reasons. Some of the most commonly cited reasons for parties to seek civil harassment protective orders are:
Stalking, including cyberstalking.
Assault or battery. Physical abuse of a victim will likely result in criminal prosecution in addition to a civil harassment protective order.
Intentional conduct aimed at annoying, harassing, or otherwise vexing the target with no legitimate purpose other than disrupting the target's life.
Credible threats of violence likely to cause reasonable fear.
If you are unsure whether recent actions from another party constitute grounds for a civil harassment protective order, it's essential to speak with an experienced Orange County civil harassment attorney as soon as possible. Your attorney can assist you in determining the best method of addressing the situation. You should also seek legal counsel immediately if another party has claimed you engaged in any type of civil harassment against them.
Quinn & Dworakowski, LLP, has extensive experience handling both sides of civil harassment cases in Orange County, CA. We understand the anxiety and desperation that often follow experiences of civil harassment, and we also know the stress and isolation that can follow a wrongful accusation of civil harassment. Our goal is to provide the comprehensive legal counsel you can trust to navigate your case successfully. If you are ready to discuss your situation with an Orange County civil harassment attorney, contact us today and schedule a consultation with our team.