Appeals & Writ Attorney in Orange County, CA
Family law cases can have unexpected outcomes, and sometimes a party beholden to a family court's ruling may believe that the ruling is erroneous in some way. They may not know what to do in this situation. Writs and appeals are two valuable legal mechanisms you could potentially use to challenge a family court ruling in Orange County, CA. Writs function on an emergency basis while appeals pertain to non-emergency situations. Both legal mechanisms will require the help of an experienced Orange County appeals lawyer.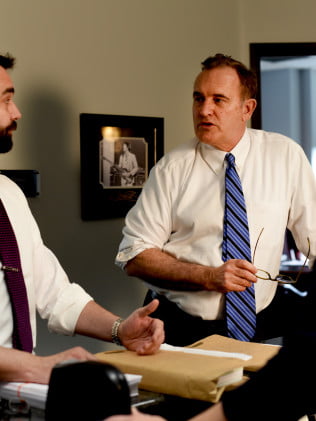 The family law firm of Quinn & Dworakowski is experienced in filing appeals and writs relating to complex Family Law issues involving child custody, child visitation, spousal support, child support, community property, separate property, premarital agreements, breach of fiduciary duty, and more. We handle appellate matters for our own clients; we also accept referrals from trial counsel.
Why Do I Need an Orange County Appeals Lawyer?
An appellate court is very different from a standard trial court, and succeeding with any appeal is very difficult. An appeal seeks to overturn a decision from the trial court, and the process unfolds under a stringent set of legal rules in the appellate court. Anyone who does not have extensive practical experience handling family law cases needs legal counsel they can trust in this situation. If you tried to file a writ or appeal on your own, it is doubtful that you would succeed or that the appellate court would even hear the case.
The chances of success of a writ or appeal largely hinge on the quality of the appellate brief submitted to the appellate court. The appellate court must carefully review the brief to determine whether the writ or appeal has appropriate standing, and they should hear the case. An Orange County appeals attorney is the ideal asset in this situation. It's possible to challenge a decision pertaining to a child custody determination, spousal support, or other aspects of a family court order.
Quinn & Dworakowski enjoys an excellent reputation in the legal community for its appellate work, and we have a breadth of knowledge to handle these types of issues. David Dworakowski, our lead appellate attorney, has decades of experience and success in appellate law, and he ran the Writs & Appeals Department in the Orange County Public Defenders' Office, an office of more than 200 lawyers!
How Do Writs and Appeals Work in Orange County Family Court?
If an adverse decision is expected in the trial court, it is helpful to engage appellate counsel early in the process to ensure that a proper record is made before the appeal is filed. In any event, once a final decision is made by the trial court, you only have a short amount of time to file an appeal. The purpose of an appeal is to ask a higher court to reverse the trial court's decision. The Courts of Appeal will review the record and determine if the trial judge made a legal mistake that affected the outcome. A panel of three judges from the appellate court will decide the issue. The panel will hear oral arguments from both sides but will not accept new evidence or listen to new witnesses. An appeal is not a re-trial of your case.
If you received an unfavorable decision in the trial court on your family law matter, you may wish to speak with an attorney at Quinn & Dworakowski about appealing this decision. There are strict deadlines to filing an appeal or a writ, so do not delay. Writs are generally prioritized depending on the circumstances surrounding the writ, but writ relief rests entirely upon the discretion of the appellate court. Unlike appeals, writs have no prerequisite for the appellate court to explain a discretionary decision.
You will typically only have between 60 and 180 days to file your appeal on an Orange County family court's trial decision, so it's vital to act quickly. Bear in mind that the family court system is typically overburdened with cases, and it can take quite a long time before an appellate court reviews an appeal. However, while writ decisions are discretionary and do not require explanations, appeal decisions must be accompanied by written arguments from the judges who review appeals.
It's important to note that an appeal is not a "second opinion" on the outcome of your original trial case. It is a formal review of the legal process used to reach that outcome. The appellate court will only consider writs and appeals that pertain to specific failures of the legal process. To have your writ or appeal considered, you must be able to prove that the trial court either abused its discretionary power or misapplied California family law to your case.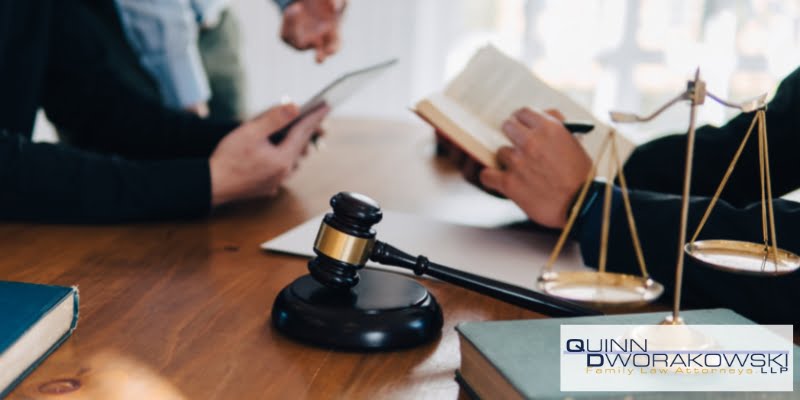 Risks Vs Benefits of Writs and Appeals
If you intend to file a writ or appeal for a divorce ruling or other family court case, you must have excellent reasons for doing so. The Orange County family court system and the other family courts throughout the US hear a minimal number of appeals and writs. Of that limited number, very few succeed. You must have solid evidence that the law was misapplied in your original trial case or that the ruling was unjustifiable due to abuse of discretion. It can take a very long time to complete the appeal process, and the legal fees you incur for doing so will likely be expensive. It's vital to carefully evaluate whether the slim chance of success with your writ or appeal is worth the cost of pursuing it.
Potential Alternatives to Writs and Appeals
Many people mistakenly believe they must file writs or appeals in situations that do not necessarily demand such actions. These legal mechanisms apply to situations where the legal system has failed to provide a fair and legally enforceable outcome to a family court case. You cannot file a writ or appeal simply because you disagree with the outcome of your trial case. However, there are other mechanisms you may wish to investigate if you think the ruling of your family court case is unfair, unreasonable, or otherwise untenable.
The modification process is unique to family law and allows any party beholden to a family court order to petition for reasonable changes to the order. Typically, modification petitions are best applied when one's circumstances change, rendering the terms of the initial family court order unreasonable or untenable. For example, if you must pay child support but become unable to work for medical reasons, you could file a petition to modify your support obligation to reflect these new circumstances.
What to Expect From Your Orange County Appeals Lawyer
If you are sure that the law was incorrectly applied to your family court case and you have evidence proving this, your Orange County appeals lawyer will represent you through the appeals process. They will likely begin by helping you draft the appellate brief. This brief is a concise explanation of the nature of your appeal. It must contain your evidence and arguments that highlight the trial courts' errors and abuses of discretion in the original case. The appellate brief must prove that these issues resulted in an adverse judgment.
Your Orange County appeals attorney will then prepare a Notice of Appeal and file it with the appropriate channels. First, the original notice is filed with the Orange County family court. Then a copy is filed with the opposing party, specifically your ex-spouse, if the appeal or writ pertains to a divorce order, child custody order, or other family court order related to your previous relationship. Your attorney will then assist you in filing both the Notice of Appeal and Proof of Service, showing the opposing party received the notice with the Orange County family court, and the appellate judge assigned to your case will review the notice and the appellate brief your attorney prepared.
The team at Quinn & Dworakowski, LLP, has extensive experience handling a wide range of family law cases, including writs and appeals. Appealing any trial court decision is a very difficult process with a slim chance of success, but the right attorney can make a tremendous difference in the outcome of your case. If you are unsure whether you have solid grounds for an appeal or writ, it's vital to consult an experienced Orange County appeals attorney as soon as possible. Contact us today to schedule a consultation and learn how we can assist you.