Property Division Attorney in Orange County, CA
Ending a marriage in California requires addressing various financial issues. The most contentious of these issues in your impending divorce is likely to be property division, also referred to as the division of assets. So, it's understandable to have lots of questions and concerns about your financial interests following divorce, and the right Orange County division of assets lawyer is invaluable in this situation.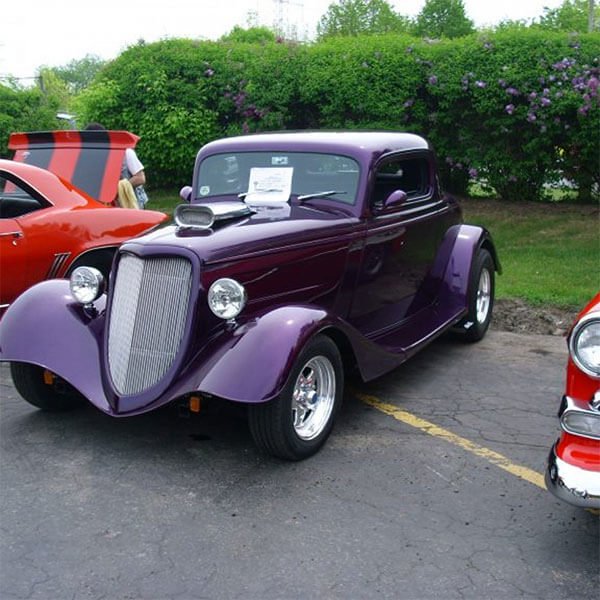 Be it the family residence, stock, retirement accounts, a business, or any other assets, your financial separate and community interests, must be preserved and protected, and this process should begin as soon as possible. The attorneys at Quinn & Dworakowski have experience with all types of property issues that may arise during a dissolution and can advise you on how to proceed to ensure you recoup what is rightfully yours.
Quinn & Dworakowski, LLP, has successfully represented many Orange County clients in difficult divorce cases, including those involving heated disputes regarding the division of assets. California enforces a strict community property law. While this statute may seem very straightforward and fair at first, the reality is that a strict 50/50 division of assets in divorce is a more complex process than many divorcing spouses are ready to face.
Why You Need an Orange County Division of Assets Lawyer
Divorce is an arduous and multifaceted process that requires the attention of an experienced attorney. It is technically possible to resolve a divorce without legal representation, but this is far more challenging than many people realize and very risky regarding the long-term financial implications a divorce may entail.
Hiring the right Orange County division of assets lawyer is an investment in your own future. You can focus on your day-to-day responsibilities and household obligations while your legal team manages your case on your behalf. In addition, the attorneys at Quinn & Dworakowski, LLP, will assist you in gathering all of the documents and materials you need to navigate your case effectively, helping you achieve the best possible outcome in your case. While no attorney can guarantee any specific outcome in any case, working with an experienced and compassionate Orange County division of assets lawyer will make your divorce process much easier and increase your chances of securing a favorable result.
How Does Property Division Work in California?
There are two methods of handling property division in divorce in the United States. Most states use an equitable distribution method that aims for the fairest, though not necessarily equal, division of marital assets in a divorce. Nine US states, including California, use a community property statute. This method requires a complete 50/50 division of all marital property in divorce, regardless of the underlying reason for the divorce or the different financial situations of the divorcing spouses.
Community property seems like it would lead to a more straightforward division of assets in California, but this isn't exactly true. Community property law often requires divorcing spouses to liquidate assets they'd prefer to keep and divide the proceeds. Once the division of assets is complete, they may have outstanding financial matters to resolve, such as alimony or spousal support. Ultimately, community property law often causes more problems than it resolves, and many divorcing couples throughout the US find community property statutes to be overly demanding, obtuse, and unnecessary.
If you plan to divorce in California, you must be prepared to address the difficult and tedious community property statute. The property division process begins once both divorcing spouses submit their financial disclosure statements. These documents contain complete and accurate financial records detailing all of the couple's separate and shared property. While each spouse will be allowed to keep their respective separate property, they must ensure their marital property records match and prepare to divide everything that qualifies as marital property.
Marital Vs Separate Property
Under California's community property statute, "separate" property can include:
Property owned by a spouse before they were married.
Property a spouse inherited from parents or other blood relatives.
Property received by the spouse as a gift or in a "donatory" capacity.
In some cases, separate property may "transmute" to marital property. If one spouse's efforts or financial contributions increased the value of separate property held by the other spouse, the separate property might qualify as marital property in a divorce. For example, if one spouse owned a home worth $200,000 before marriage but the other spouse paid for and assisted with renovations that increased the property value by a substantial amount, the house would likely qualify as marital property due to their contributions. Other separate property may also become marital property if the other spouse signs on as a co-owner or helps refinance the property.
Marital property typically includes any income earned by the spouses during their marriage, jointly owned real property, jointly held assets, and property purchased by both spouses using shared funds. Bank accounts, stock portfolios, expensive physical items, real estate, vehicles, and artwork are a few examples of things commonly designated as marital property in Orange County divorce cases.
Under the community property statute, once all marital property has been identified, characterized, and valued, the total value of the property is divided in half, and each spouse receives one half. This often requires selling certain assets, but some couples may be willing to negotiate "trades" of specific items that are of equivalent value. For example, one spouse may want the marital home and exchange the couple's vehicles and artwork to compensate for half the home's value. Ultimately, there are many ways that property division may unfold for a divorcing couple in California, and it is not always necessary to resolve the division of assets through litigation.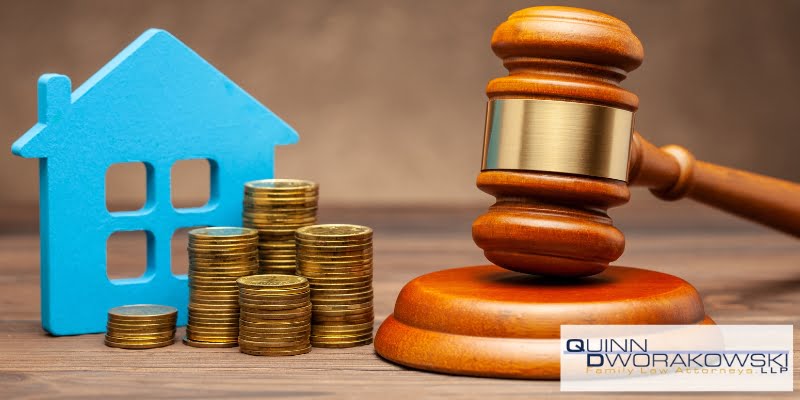 Alternative Dispute Resolution for California Divorce
When most people imagine divorce, they picture emotionally charged courtroom exchanges. However, divorce litigation is not the only option for handling property division and many other issues that divorce typically entails. As a result, alternative dispute resolution has become the preferred option for divorcing couples throughout California, allowing many to complete their divorces in a fraction of the time that litigation usually requires. Alternative dispute resolution can take many forms, and the two most commonly used in California are collaborative divorce and mediation.
During a collaborative divorce, both spouses meet with their respective attorneys and negotiate the terms of their divorce. Think of this as a private settlement negotiation for divorce. The collaborative divorce process allows the divorcing spouses to meet privately and discuss their expectations in a comfortable, low-pressure environment. Mediation is very similar to collaborative divorce, but the couples and their respective lawyers work with a neutral mediator who assists them in drafting their divorce agreement.
During mediation, both spouses and their attorneys will meet in joint collaborative sessions with the mediator, and the mediator will also schedule one-on-one meetings with each spouse separately. Mediation can unfold at the convenience of the divorcing spouses. They could potentially resolve all of their divorce-related negotiations within a few weeks, depending on how agreeable they are toward one another and how efficient they can be in their negotiations.
Some divorce-related issues cannot be resolved privately, however. For example, the Orange County family court system must have the final say on child custody and child support to ensure the custody and support terms suit the best interests of the couple's children. Despite this exception, most divorcing couples find that alternative dispute resolution for divorce offers significant savings of time and money, more control over the outcome of the divorce, and less stress overall.
What to Expect From Your Orange County Property Division Attorney
Quinn & Dworakowski, LLP, has years of experience representing Orange County clients in challenging divorce cases, and we are ready to apply this experience to your case. Property division is likely to be one of the most contentious issues a divorce can entail. Your legal team will be an invaluable asset through every phase of the proceedings ahead of you. First will be the financial disclosure process. It is essential to be honest and accurate in reporting your financial details to the court. However, even honest mistakes can complicate your proceedings. If you intentionally leave out assets to try and shield them from division, you can face severe consequences, including contempt of court and criminal charges.
Your Orange County division of assets lawyer will also assist you in determining the best method for resolving your divorce case. As long as you and your spouse are both agreeable to the option, alternative dispute resolution could allow you to complete one of the most challenging aspects of the divorce process relatively quickly. Your attorney will help you determine what alternative dispute resolution would best suit your situation and guide you through the process. If you cannot address all of your divorce-related issues in private negotiations or your spouse demands a trial, you can rely on your legal team to represent you in court.
Contact Our Orange County Property Division Lawyers Today
Quinn & Dworakowski, LLP, has the resources and experience you need on your side when facing a difficult division of assets in divorce or legal separation. We will work closely with you to ensure you meet all the procedural requirements set forth by the Orange County family court system. Our goal is to help you make informed decisions about every aspect of the dissolution process. If you are preparing to end your marriage and need to speak with an Orange County property division attorney, contact Quinn & Dworakowski, LLP, today and schedule your consultation with our firm.