IRVINE FAMILY LAW ATTORNEY
Entering the family court system for any reason in Irvine can be a daunting and potentially life-changing experience. The family court system resolves legal disputes among family members, and each state enforces unique statutes pertaining to the types of cases that unfold in the family court. When you are planning to divorce, adopt your stepchild, resolve a custody dispute with a co-parent, or if you must address recent changes in your life as they apply to a standing family court order, all these proceedings require the attention of legal counsel you can trust.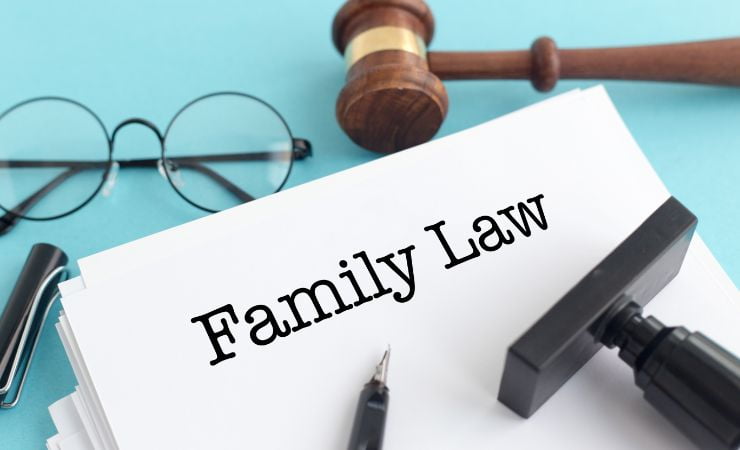 Compassionate and Experienced Family Law Representation for Irvine
The team at Quinn & Dworakowski has extensive experience representing clients in family law. We know you likely have many questions about the case that's before you and how it may affect your life once it reaches a conclusion. Our team provides client-focused family law representation because we know that no two family court cases are exactly alike. We'll review the details of your impending case and help you develop an effective legal strategy for confronting the proceedings ahead of you.
Why You Need an Irvine Family Law Attorney
No matter what type of family court case is before you, you will be best equipped to meet the challenges your case presents when you have reliable legal counsel on your side. It may technically be possible to handle your case without hiring an attorney, but you would face several substantial risks in attempting this. For example, missing court filing deadlines, making mistakes on submitted forms and paperwork, or other procedural errors can interfere with your case in many ways. Additionally, family court cases often impose significant emotional stress on those involved, making it harder for them to make practical decisions in their cases.
Working with an experienced Irvine family law attorney means you will have readily available answers to your most pressing legal questions as they arise throughout your case. In addition, your legal team will meet all the procedural demands of your family court case on your behalf so you can focus on your family.
Types of Family Law Cases Our Firm Accepts
Many types of cases unfold in family court, the most common of which are divorces. Ending a marriage can pose tremendous personal, emotional, and financial challenges and the outcome of any divorce is likely to influence the lives of the former spouses in various ways for years to come. Therefore, when you need legal representation for any type of family law matter, it's essential to choose an attorney who has experience handling cases like yours. You can rely on Quinn & Dworakowski to provide compassionate and responsive counsel in a wide range of family law cases, such as:
Divorce. If you have decided to end your marriage or you have both reached a mutual decision to divorce, there are multiple issues the two of you must resolve before you can finalize your dissolution. Property division, custody, and many other factors could come into play. An experienced Irvine family law attorney is an invaluable asset no matter what unique factors concern you about your upcoming divorce proceedings.
Child custody disputes. You could face a custody determination in Irvine as part of a divorce, but unmarried parents may also need to endure custody determinations to secure legally enforceable custody terms for them and their co-parents. Your Irvine family law attorney can help you make the strongest possible case for custody and help you address any unforeseen problems that arise during your custody dispute.
Alimony determinations. When one person earns more than the other by a significant amount, or if a spouse is unable to financially support themselves for medical reasons, the court may require the higher-earning spouse to pay alimony. The amount paid hinges on the spouses' respective financial situations, and the time that payments continue depends on how long the marriage lasted.
Domestic violence. Unfortunately, thousands of people in the state experience all types of domestic violence each year. These incidents generate criminal court proceedings from the state and often lead to very difficult family court proceedings. If you or a loved one has experienced any form of domestic violence, an Irvine family law attorney can help you secure the legal protection you need and help you hold the abuser accountable.
Many family court cases are multifaceted. For instance, if you are divorcing your spouse in Irvine, you will need to resolve property division and settle various other financial matters, but if you have children together, you must brace for a child custody and support determination as well.
Understanding California Divorce Law
Most of the family court cases filed each year pertain to divorce. California is a no-fault divorce state, so no one has to cite a specific reason or fault in filing for divorce. Most divorces in the state are filed under the reason of "irreconcilable differences," a term used to denote that a marriage has broken down beyond any hope of repair, and both spouses are unwilling to make any further efforts to reconcile. It does not matter who files for divorce. It's a common misconception that being the spouse to submit the divorce petition lends some legal advantage, but this is not true. An experienced Irvine family law attorney can provide valuable guidance for determining how to file your divorce petition or how to respond to your spouse's petition.
Your divorce does not necessarily need to unfold through litigation, but some measure of litigation will be necessary for most divorces. Many couples in California and across the United States are choosing alternative dispute resolution to save time and money on their divorce cases. When divorcing spouses are willing to negotiate, a private settlement process can enable them to reach more personalized divorce terms than a judge would deliver. While you may not be able to resolve every issue in your divorce through alternative dispute resolution, this option could streamline your divorce substantially and save both of you time and money in the divorce process.
Modification of California Family Court Orders
Regardless of whether you must resolve a child custody dispute, a larger multifaceted divorce case, or any other family law matter, you must understand that you may eventually need to return to family court to revisit your order in response to unexpected life events. Life can present unpredictable challenges, and a recent event in your life may have made it more difficult or impossible for you to continue abiding by your family court order. In such a situation, you have the right to petition the Irvine family court for a reasonable modification to your order.
Unlike a complex appeal process that seeks to overturn a court's ruling, modification in family law exists to account for the fact that the elements of many family court orders are determined by the circumstances of the parties involved when their orders are issued. When their circumstances change in the future, they may not be able to obey the terms of their orders anymore. As long as the recent change in your life was something outside of your direct control, you can petition the court to modify your court order to reflect the change.
The modification process is straightforward but having an experienced Irvine family law attorney assist you will significantly improve your chances of success. You must explain the modification you wish to have implemented and provide your evidence as to why the change is reasonable and necessary. The other party has the right to dispute your change and offer contradictory testimony, but if they recognize the requested change is needed and reasonable, they may offer little to no contest. Once the judge has made their decision, they can implement the changes they deem most appropriate with immediate effect.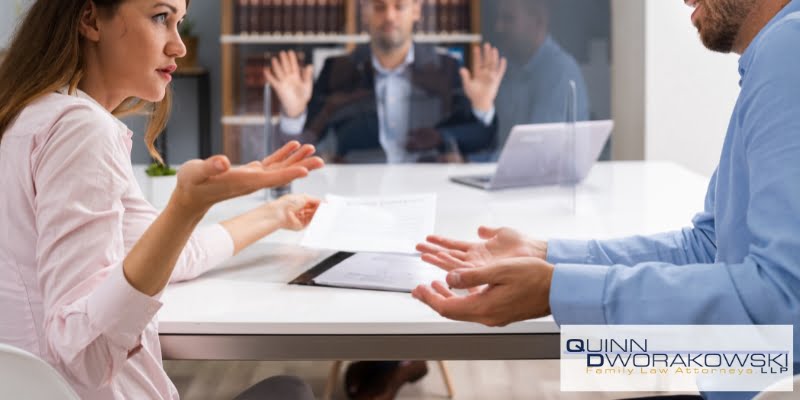 What to Expect From Your Irvine Family Law Attorney
When you choose Quinn & Dworakowski to represent you in an Irvine family court case, we will start by listening to your story and learning as much as possible about your situation. This enables our team to deliver truly individualized legal counsel geared toward your unique needs and concerns for your case. In addition, we have years of experience guiding clients through the California family court system and have the resources and skills necessary to handle the toughest cases.
Your legal team will handle all court filings on your behalf so you can focus on your family and household with peace of mind. Depending on the type of case we're handling for you and the details thereof, your proceedings may unfold at an unpredictable pace, but our team will keep you updated on all new developments and help you prepare for each new phase of the process.
We understand the emotional challenges that any family court case can present. We also know its outcome will likely impact your life in several ways for the foreseeable future. As a result, the attorneys at Quinn & Dworakowski have cultivated a strong professional reputation as a leading choice for family law representation in Irvine, thanks to our firm's commitment to providing individualized counsel to everyone we represent.
FAQs
Q: What Factors Determine Child Custody in California?
A: All custody determinations in California must be handled by family court judges, and the family court has a legal responsibility to always rule in favor of preserving the best interests of any children affected by the court's decisions. In deciding custody, a judge must evaluate the overall fitness of each parent to manage their child's basic needs along with the respective parents' incomes, criminal histories, medical conditions, and the special needs of the children.
Q: How Much Can I Receive in Child Support in California?
A: A child support determination hinges on the cost of raising your child, and the court will assess the total amount of financial support a child should receive from both parents combined. This amount is divided in half to determine each parent's separate support obligation. After custody is decided, whichever parent assumes more physical custody will receive support payments from the other parent. Your Irvine family law attorney can provide an estimate of what you might expect in your child support terms.
Q: Do I Have to Give a Reason for Filing for Divorce?
A: California is a no-fault divorce state, so it is not necessary to list a specific reason, fault, or cause behind your divorce petition. The state only requires both spouses to attest that the marriage has broken down to an irretrievable point, and neither spouse has any interest in further attempts at reconciliation. It is possible to file for divorce with cause, such as domestic violence or substance abuse, and you will need an experienced Irvine family law attorney to explain how such factors will influence the outcome of your divorce proceedings.
Q: How Much Must I Pay My Ex-Spouse in Alimony?
A: Alimony or spousal support only comes into play in a divorce in which there is a significant difference between the spouses' respective financial situations or when one divorcing spouse will be unable to financially support themselves following divorce. Your Irvine family law attorney can help you determine whether alimony is likely to come into play in your case.
Q: Do I Really Need to Hire an Irvine Family Law Attorney?
A: Technically, a requirement to hire legal counsel does not exist, but hiring the right attorney can make a tremendous positive difference in the quality of your experience in the Irvine family court system and your final outcome. Your legal team will help you understand all phases of the proceedings as clearly as possible and help you make informed decisions as your case progresses.
The team at Quinn & Dworakowski has years of family law experience in Irvine, and we've helped many past clients reach positive outcomes in their cases. We develop uniquely tailored legal strategies for every client we represent, and the sooner you secure our representation, the sooner we can begin handling your case. Contact Quinn & Dworakowski today to schedule your consultation with an Irvine family law attorney.