Newport Beach Bankruptcy and Divorce Attorney
The term bankruptcy means a lot of different things to many people but typically revolves around a negative connotation. This is because when someone files for bankruptcy, it is typically the culmination of years dealing with financial stresses that have finally caught up with them. It's also a double whammy when bankruptcy is coupled with divorce. However, there are a ton of myths about both bankruptcy and divorce that cause unnecessary anxiety among those who are new to the idea of facing these processes for themselves. Working directly with a Newport Beach, California bankruptcy attorney who also helps people through the divorce process is a safe way to have both of these situations handled with the utmost care and professionalism.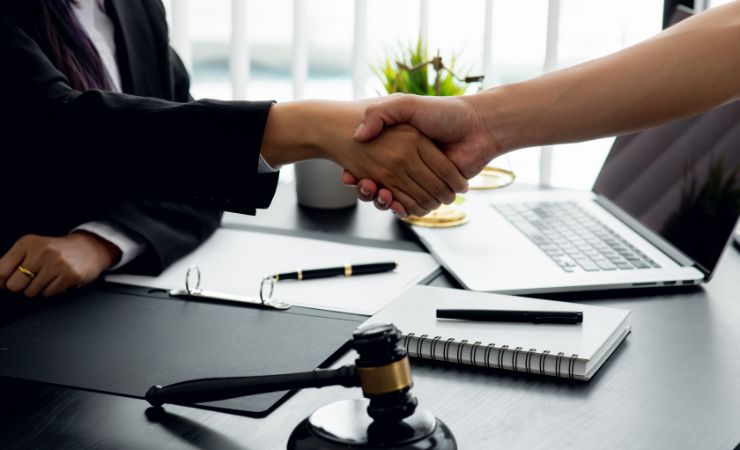 Understanding the Basics of Bankruptcy
The primary objective for an attorney who works with clients interested in bankruptcy is to help them understand what options exist for financial relief and to make sure they feel confident in the decision they are making. Once a decision is made on how to advance, the attorney can work with clients to create a plan that manages their debt and assets to boost their chances at financial stability.
Bankruptcy law is divided up into different chapters that help in different ways. There is typically one chapter that stands out for each individual that will work for their situation. Some of the most popular chapters include:
Chapter 7. This is known as the liquidation chapter for bankruptcy. It is where people sell non-exempt assets and use the profits to help pay off outstanding debts. It also provides relief from unsecured debts such as credit cards and medical bills.
Chapter 13. For those who still have a stable income and are looking for a structured program to pay down their debt, Chapter 13 can do the trick. This is known as the wage earner's plan. For three to five years, on average, an individual will pay monthly until the debt no longer exists.
Chapter 11. Businesses that need to reorganize debt and individuals with an astronomical amount of debt may find value in the approach Chapter 11 bankruptcy takes. With the help of the court, a business will be able to re-shift all its debts and obligations to slowly begin repaying. Under Chapter 11, a business is not mandated to close operations. This is why many businesses that need help financially find Chapter 11 to be an attractive offer.
The Impact of Debt and Loans on a Divorce Case
When two people are married, it is not uncommon for them to have joint debts for a home, car, or even credit cards. The act of dividing property and assets such as these during a divorce can be a crippling prospect and keep people from delaying their divorce no matter how bad life at home is getting. Sometimes to ease the process, parting couples will mutually agree to participate in some form of bankruptcy program to remove unnecessary debt or make monthly bills more manageable. Working with a bankruptcy lawyer is the only chance to make sure you and your divorce partner can reach a fair agreement that doesn't leave either of you advancing into the next stage of your lives filled with financial uncertainty.
Divorce & Bankruptcy Attorney FAQs
Q: How Much Money Does It Cost to Hire a Bankruptcy Lawyer?
A: The worse the financial situation you face, the higher the bill for your bankruptcy attorney. A longer trial, coupled with how much experience an attorney has and where their practice falls on the map, can all directly impact how much money you will spend overall. On average, a Chapter 7 bankruptcy can cost anywhere from $1,000 to $3,500. Chapter 13 could go all the way up to $5,000 and beyond. While it seems like a lot up front, ask your attorney to demonstrate how the risks of not filing could cost you even more money in the long run.
Q: Is It Better to File for Bankruptcy Before or After Divorce?
A: The decision of when to file for bankruptcy and when to file for a divorce is very personal. There is no correct answer that would apply to everyone facing financial difficulties or a fading relationship. For example, if it's important to you and your spouse to divide up the assets easily, it could be advantageous to file for bankruptcy first. This sets both of you up to take care of any joint debts and simplifies the nature of the divorce. If you are wavering on what option works for your situation, run through both scenarios with your attorney. They have likely already worked with clients who have done both. Their honest opinion could be the most compelling guide in this situation.
Q: Should You Hire a Bankruptcy Lawyer?
A: The average Newport Beach resident does not have a law degree or experience dealing with large-scale financial issues. As such, the need to have someone on your team who is going to be able to properly explain the nature of bankruptcy and help you move forward with a solid legal strategy is highly recommended. You also want to make sure that you are always compliant with California law. An attorney can give you this validation, from each submission of a legal document to how you speak to the court.
Q: Can Bankruptcy Affect a Divorce Settlement?
A: Yes, there are several scenarios where bankruptcy has been shown to influence a final divorce settlement. For example, if one of the spouses decides to file for bankruptcy in the middle of the divorce process, there will likely be delays that slow down the process of dividing assets and debts. Because a person's income can also affect what they receive when negotiating divorce terms, you will want to be careful making any large financial moves under delicate circumstances.
Contact Quinn Dworakowski Family Law Attorneys Today
Whether you're looking for financial or marriage relief, the team at Quinn Dworakowski Family Law Attorneys has you covered. We help clients individually on both these issues as well as when there is overlap or other complexities that arise due to someone's financial situation. Don't let the stress and burden of our legal system keep you from seeking what you want in life. Contact us today to begin a better tomorrow.