Newport Beach Post-Divorce Modification Lawyer
Many people go to great lengths to determine the right terms for their divorce. Couples divide their assets, determine child custody, set spousal and child support, and more, through thorough negotiation or mediation. When these negotiations are over, many people believe that they are finished with their ex-spouse.
In reality, things can easily change even after a divorce is finalized. It is possible for the terms of your agreements to no longer fit your lifestyle or financial situation, making it difficult and inconvenient to adhere to the terms. Fortunately, the court allows you to modify most family law agreements so that they remain updated and effective.
Our team at Quinn & Dworakowski, LLP is here to help with any post-judgment modifications that you may have in Newport Beach, CA.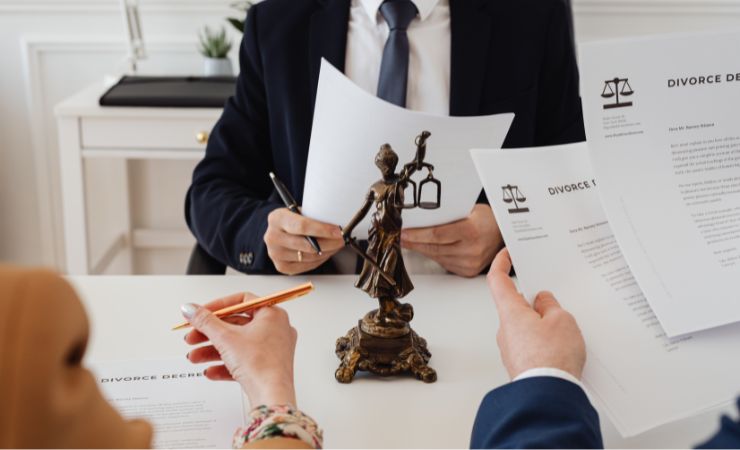 Quinn & Dworakowski, LLP: Newport Beach Family Law Modification Attorneys
Our attorneys at Quinn & Dworakowski, LLP, have over 100 years of combined experience in family law. This experience allows us to lead the family law industry in the Newport Beach area and offers our clients a wealth of reliable and honest information throughout their cases.
We are passionate about family law because we know how deeply it can affect people. We strive to offer you and your loved ones quality service during this time of change in your lives. Whether you are updating spousal support agreements, making custody modifications, or uncovering new information that pertains to your divorce, our team is here to help you navigate the complicated world of the legal system.
No other Newport Beach post-divorce modification lawyers can offer the same level of experience and respect as our team at Quinn & Dworakowski, LLP.
What Is a Post-Divorce Modification?
A post-divorce modification is a change that a couple may make to an agreement that was made during their divorce process. The aim of this process is to ensure that all agreements remain fair under the current circumstances.
Many people modify child support or child custody claims as their children grow. When kids begin to have new extracurricular activities, independent groups of friends, jobs, and other obligations, the custody agreement from their childhood may no longer make sense. Modifying child custody and child support agreements can help to accommodate your children's changing needs.
Spousal support may be modified if either spouse's income changes. If the paying spouse loses their job, for example, it may alter the spousal support agreement. Conversely, if the receiving spouse begins to make more money and needs less or no spousal support, the agreement can be updated to reflect this.
In some cases, modifications need to be made because one of the spouses concealed assets during asset division. Both spouses are supposed to disclose all their assets to be divided during the divorce. However, some people hide assets to attempt to get more out of their divorce. If the other spouse discovers that their ex hid assets, they may bring the evidence to the courts for a modification to the original agreement.
Why Do Modifications Need to Go Through the Court?
All family law agreements are legally binding. The law expects you to adhere to the terms laid out in the agreement. In some situations, this includes making payments through a state system to ensure that support money remains consistent.
If you decide to make changes to a legally binding agreement, it is important to let the law know so they can properly enforce the agreement. If you do not go through the legal system, there is no way for the law to enforce the new agreement, and they will attempt to enforce the old one.
FAQs
Q: Can You Reopen a Divorce Case in California?
A: Yes. You might reopen your case if the case was dismissed because of a "mistake, inadvertence, surprise or excusable neglect." In many situations, spouses reopen divorces because they discover that their ex-spouse hid assets during asset division. Because both spouses are entitled to half the marital property, the discovered property should be split between the two parties. Always talk to a post-divorce modification attorney if you wish to reopen your divorce to see if it is possible in your case.
Q: How Do I Change My Alimony in California?
A: Alimony payments can change as a result of higher or lower incomes for either party or a change in the living situation of the receiving party. You need to get a modification through the court system to change alimony payments, either to raise them or lower them. Your first step is to contact an attorney to begin building your case. Your attorney will help you file your claim and start the process.
Q: Can I Change My Child Custody Agreement?
A: Yes. The court allows parents to update their child custody agreement if there are significant changes in the child's needs, a relocation, or a change in parent schedules. In many cases, children require different schedules as they age to accommodate school and other activities. If a parent's job changes, the original custody agreement may leave the children home alone. If you need to make changes to your child custody agreement, contact your attorney right away.
Q: Can My Spousal Support End Early?
A: Most spousal support agreements include terms that would end the payments before the expiration date. For example, most spousal support agreements state that payments will cease if the receiving party moves in with a partner or remarries. If you want to end your spousal support payments, you need to speak with an attorney. There are only certain circumstances that allow for modifications.
Contact Quinn & Dworakowski, LLP
Our team at Quinn & Dworakowski, LLP is here to represent you in any Newport Beach family law issue. With many decades of combined experience, we offer high-quality legal services that are reliable during times of change. You can rely on us to protect your family, finances, and future from harm.
For more information about our firm, our policies, and our practice areas, or to schedule an appointment, please contact Quinn & Dworakowski, LLP today.