Newport Beach Legal Separation Lawyer
Marriage is complicated, and sometimes it does not work out, no matter how hard a couple tries. However, facing a divorce can be overwhelming and takes time. Because of this, some couples opt for a legal separation as a replacement for or a precursor to divorce.
Legal separation allows a couple to create a new system of living apart before going through a divorce. This system gives couples strict terms for their separation and ensures that everyone is on the same page for this phase of the couple's lives.
If you are considering a legal separation, it may be time to find a family law attorney to help you through the process and represent you in court. The team at Quinn & Dworakowski, LLP offers reliable family law representation in Newport Beach, CA.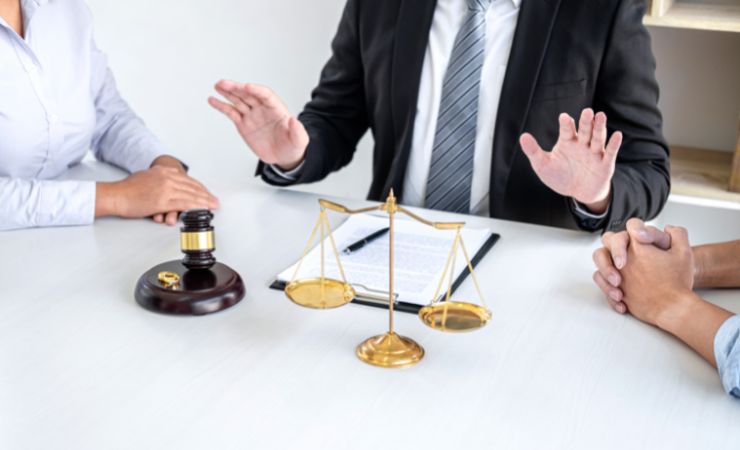 Quinn & Dworakowski, LLP: Your Newport Beach Divorce and Legal Separation Attorneys
Our team has been representing clients seeking legal separation from their spouses for many years. During this time, we have seen a myriad of different scenarios with unique mitigating factors. Our experience with these different situations gives us the ability to quickly adapt to your changing separation and divorce scenario while still providing high-quality legal care throughout the process. Our passion is unmatched in the Newport Beach area, which gives you an advantage while you negotiate the terms of your legal separation.
We can be ruthless in pursuing your interests, but we will always approach your situation with compassion and kindness. Legal separation and divorce are very emotional processes; you can trust us with your vulnerability during this time.
No other Newport Beach divorce lawyers or legal separation attorneys can provide you with the same level of care and consideration that we can. Quinn & Dworakowski, LLP should be your top choice for your legal separation case.
What Is Legal Separation?
Legal separation is an alternative or precursor to divorce in which a couple remains legally married but has the court divide their assets and debts, determine child custody and child support, and award spousal support. When you are legally separated, you are divorced for all intents and purposes. However, you cannot remarry or enter a domestic partnership with a new person because you are technically still married.
Why Choose Legal Separation?
There are many reasons a couple might choose legal separation rather than divorce. Some couples have religious or personal beliefs that prevent them from being able to divorce. Others wish to keep a spouse on their insurance plan but do not wish to remain committed to one another. Whatever the reason, legal separation allows you to figure out the terms of the divorce without legally divorcing.
In California, both members of a couple must live in the state for at least six months before they can file for divorce. However, for a legal separation, only one couple must live in California for any amount of time. This is another reason that couples opt for legal separation over divorce.
Why Do I Need a Legal Separation Attorney?
Filing for legal separation means that the court will determine child support, child custody, spousal support, and other divorce determinations without actually granting a divorce. These factors are significant and can seriously affect your daily life.
You cannot assume that the court will understand your side of the story or consider your wishes if you do not have an attorney. Going through this process without representation means that you may end up with minimal child custody, high child support payments, and unfair spousal support agreements. You need an attorney to ensure that your needs have been considered in these determinations.
Legal Separation FAQs
Q: How Much Does a Separation Cost in California?
A: The cost to file for a legal separation in California is $435. However, there may be additional costs to file for child custody and child support, and you must pay for your legal representation. In addition, you will lose access to some of your assets as the court divides assets and debts between spouses. Though legal separation may be less expensive than divorce in some ways, its cost should not be taken lightly.
Q: How Much Is a Retainer Fee for a Divorce Lawyer in California?
A: Every attorney charges differently for their services. The average retainer fee for a divorce attorney is between $3,000 and $5,000. This money goes toward your final balance and helps to ensure client privilege. Be sure to discuss retainer costs with any potential attorneys that you interview. This helps ensure that you can afford their services throughout your legal separation process, strengthening your case and protecting you from undesirable separation terms.
Q: How Do I Know if a Divorce Lawyer Is Good?
A: A good divorce attorney will have significant experience in various cases. They will have a record of happy clients offering testimonials or references. The attorney will listen closely to your story and ask questions about your circumstances. They will be upfront about their pricing and costs and allow you to ask questions about finances. Finally, they will communicate well and offer support throughout your claim.
Q: What Can a Good Divorce Lawyer Do for You?
A: A good divorce lawyer can help you to achieve the divorce or legal separation terms that you are looking for. For example, if you have children and want to share custody, your attorney will fight for this arrangement on your behalf. They will help you to make key decisions about your future and provide reliable information about your claim. A good divorce lawyer will attain the terms that are suitable for you, your children, and your future.
Contact Quinn & Dworakowski, LLP
Legal separation can be intimidating, even though it is not as complete as divorce. There are many different factors to consider, and it is essential to understand your options going forward. Our team at Quinn & Dworakowski, LLP is here to represent you throughout your legal separation process and offer you reliable legal counsel in Newport Beach.
To get started, contact Quinn & Dworakowski, LLP, today.