Irvine Children's Custody Attorney
Joint custody is a common arrangement in child custody cases, where both parents have an equal say in making important decisions about their child's life. In Irvine, California, courts generally favor a joint custody arrangement to ensure that both parents remain actively involved in their child's life. This can include sharing physical custody, where the child spends time living with each parent. It can also include sharing legal custody, where both parents have the authority to make decisions about the child's education, health, and welfare. However, determining the specifics of the joint custody and child support arrangements is a complicated process. The results will depend on the individual circumstances of each case.
Quinn & Dworakowski, LLP: Your Irvine Child Custody Attorneys
At Quinn & Dworakowski, LLP, we understand that every family's situation is unique, and each case must be handled with the utmost care and consideration. We have extensive experience in Irvine with joint custody arrangements. This allows us to provide legal guidance to parents considering or negotiating a joint custody agreement. Our experienced child custody attorneys can take the time to listen to your concerns. We can then develop a personalized strategy designed to ensure that you receive an equitable arrangement that meets your child's best interests. With our help, you can ensure that your rights and those of your child are protected.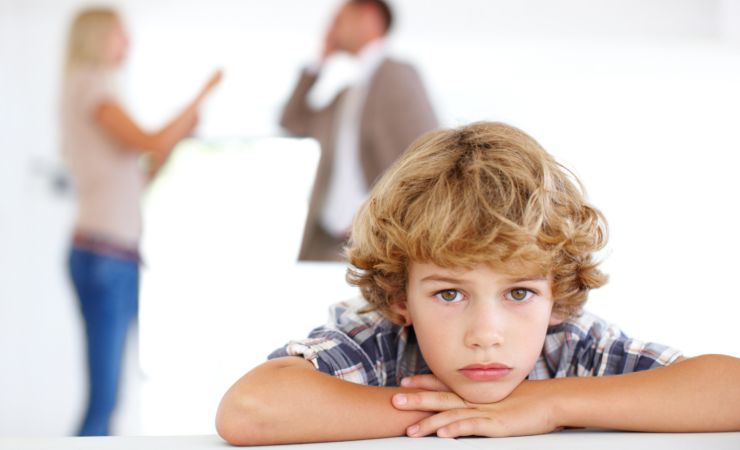 What Legal Custody Outcomes Exist in Orange County?
In Orange County, California, there are several possible legal custody outcomes. Each of these has its own unique set of responsibilities and rights for both parents and the child. They include:
Joint Custody: This form of legal custody grants both parents the right to make crucial decisions regarding the child's upbringing, such as education, religion, and medical treatment. It is based on the principle that the child's best interests involve both parents being actively involved in their upbringing. Having joint legal custody requires both parents to communicate and cooperate effectively.
Sole Custody: This custody order grants one parent the exclusive right to make decisions about the child's upbringing. The other parent may still have a right to be informed about these decisions. This may be granted when one parent is deemed unfit to make crucial decisions on behalf of the child. It can also be ordered if there is a history of conflict or lack of cooperation between the parents.
Split Custody: This allows each parent to have the right to make decisions about specific aspects of the child's upbringing. For example, one parent may be responsible for making decisions about education while the other parent decides on medical issues. This can be an effective solution when both parents can communicate and cooperate but have different strengths or areas of expertise.
Ultimately, the court will consider the child's best interests in determining the appropriate legal custody outcome. Factors that are considered include:
The child's safety, emotional well-being, and overall best interest
The parents' ability to communicate and cooperate post-divorce
The child's relationship with each parent
Any history of abuse or neglect
Irvine Child Custody Lawyer FAQs
Q: How much does a custody lawyer cost in California?
A: The cost of a custody lawyer in California can vary widely depending on a number of factors. These include the lawyer's experience, location, and the complexity of your case. On average, you can expect to pay anywhere from $150 to $500 per hour for a custody lawyer. However, some lawyers may charge a flat fee or a retainer fee upfront. Additionally, some lawyers may offer a free initial consultation to discuss your case and provide an estimate of the costs involved. It is important to shop around and do research to find an Irvine child custody lawyer that fits your budget and needs.
Q: How far can a parent move with joint custody in California?
A: In California, a parent with joint custody is generally allowed to move within a reasonable distance. However, the move must not interfere with the other parent's rights or the child's best interests. If the action would significantly impact the other parent's ability to have regular contact with the child, the court may choose to modify the custody arrangement. If a parent wishes to move out of state, they must first get permission from the court or the other parent. Every case is unique, and the court will consider the specific circumstances of each case when making a decision.
Q: Can a father get 50/50 custody in California?
A: In California, the court presumes that it is in a child's best interest to have frequent and continuing contact with both parents, regardless of the parent's gender. Therefore, fathers have the same opportunity as mothers to seek joint or split custody arrangements. When determining the custody arrangement, the court will consider the child's best interests and the parents' ability to co-parent. As always, they will make decisions in the child's best interest.
Q: Is joint custody good for a child?
A: Joint custody can be an excellent option for a child. It allows them to maintain a healthy relationship with both parents and have a sense of stability and continuity in their lives. It also allows parents to share child-rearing responsibilities and make important decisions together. However, there may be better options than joint custody for some children and families, as it requires the parents to have good communication and cooperation skills. In some cases, having one parent as the primary custodian may be in the child's best interest. The court will consider the child's best interest and the specific circumstances of each case when determining the custody arrangement.
Contact Quinn & Dworakowski, LLP, Today
If you are considering a child custody dispute in California, you must talk to an experienced family law attorney. At Quinn & Dworakowski, LLP, our experienced attorneys will provide you with the personalized attention and advocacy you need. We can protect your rights and ensure that your child's best interests are considered. We understand the complexities of child custody cases and can work hard to provide the best possible outcome for you and your family. Contact us today for a confidential consultation.